In the 4th quarter of 2020, DAFMI presented new products – 8 disc brake pads, 2 articles – brale shoes and 2 brake discs.
The assortment now includes brake pad kits (front and rear) for the popular Nissan Quashqai II (J11) 02.14 -… cars, as well as for Mazda CX-5 (KE, KF, GH).
With the advent of the DA306 handbrake shoes, the Mercedes Sprinter model range is completely closed, including with brake discs. DA838 is offered for all car owners on the Nissan-Renault platform – from Clio III to Nissan Micra III and Lada Vesta.
Brake discs are designed to help owners of Renault Duster and Megane III with brake replacement, as well as the most popular cars of the VAG family based on the Golf IV, incl. and Skoda Octavia 1U5.
New items include a pair of D508E and D509E pads – a deep modernization of the D273E and D274E pads. They are designed for Hyundai Accent V (HC) // Solaris II (HCr) and KIA Rio IV (YB, FB, FB / UC). These have anti-noise plates, holes in back plates for expanding springs and, of course, the modern Intelli mix. Together, this significantly reduces the possibility of extraneous noise during braking. These two part numbers can also be applied to vehicles of the previous generation.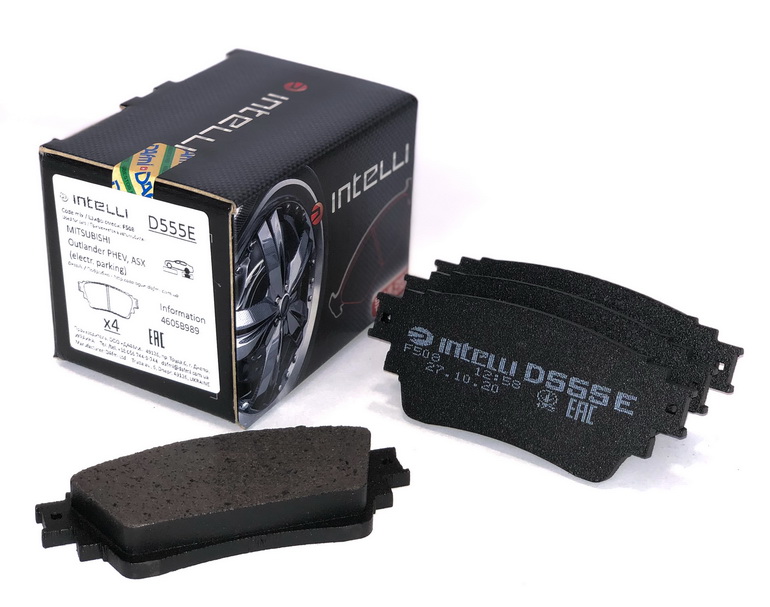 The D555E pads for Mitsubish Outlander / ASX (with electric handbrake) have already been rated by the National Police as "a worthy alternative to the original pads."
New items are already available to order, and technical information is presented in the electronic catalog http://catalogue.dafmi.com.ua with up-to-date photographs.